An item we have been hugely passionate about since our very beginnings is the educational wall chart and particularly those by German makers Jung Koch Quentell. As the price of vintage enamel signs ballooned we found it almost impossible to buy and sell them, so vintage wall charts became one of our specialities. Also by this point people were looking for something a little different than the same old Colemans mustard sign!
Firstly it's all down to subject, as they were used in a variety of different departments within schools, there's a huge amount to discover but not all transfer well into a modern interior. For example no one particularly wants a chart of a Tape Worm or Mosquito on their wall, well most people anyway...
Our most popular are always botanical, animals and human anatomy and we have had hundreds of great examples down the years as well as a fairly extensive current collection. Some of our beautiful charts were also featured in Home & Antiques article on Vintage wall charts.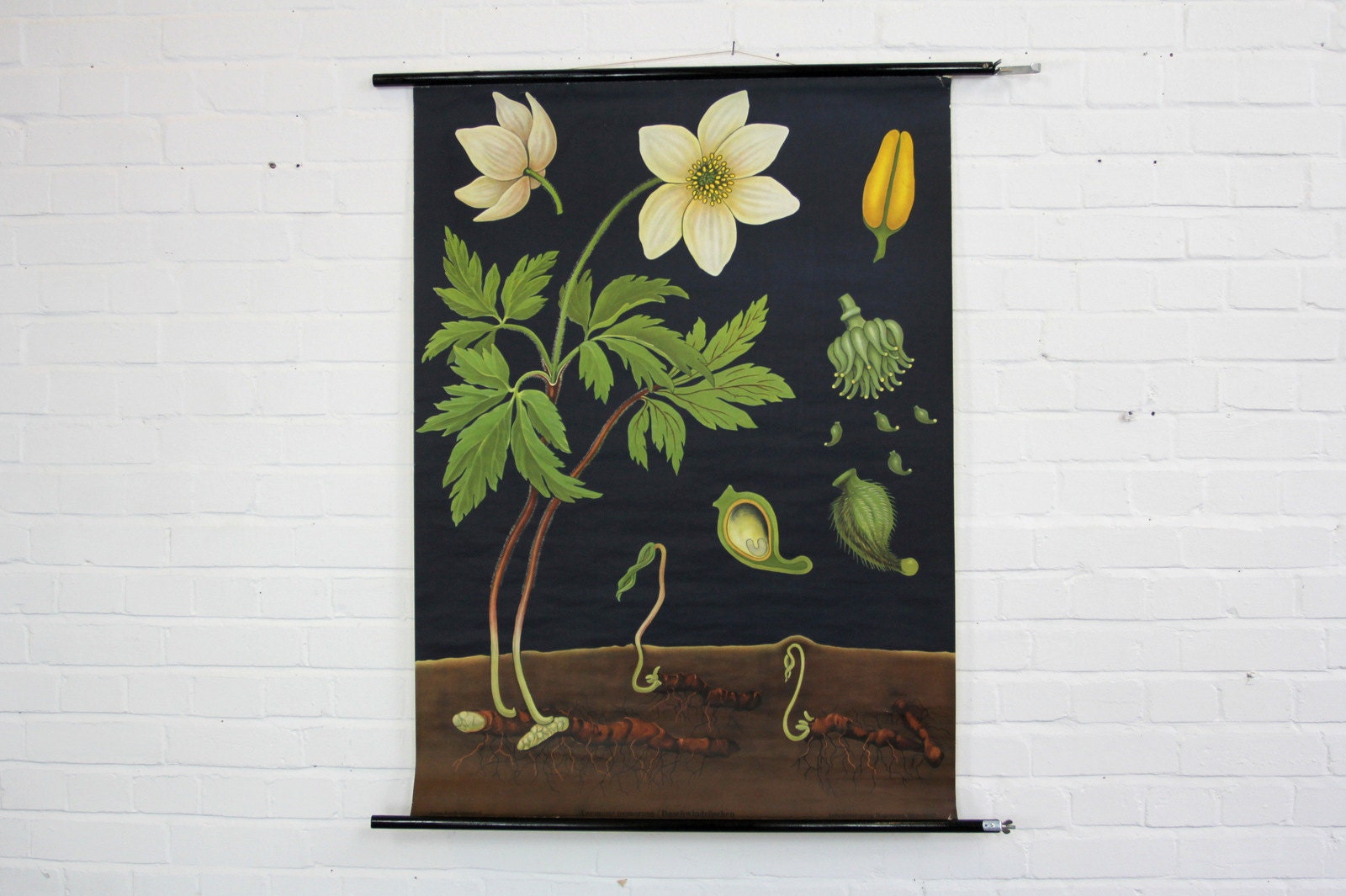 Botanical chart by Jung Koch Quentell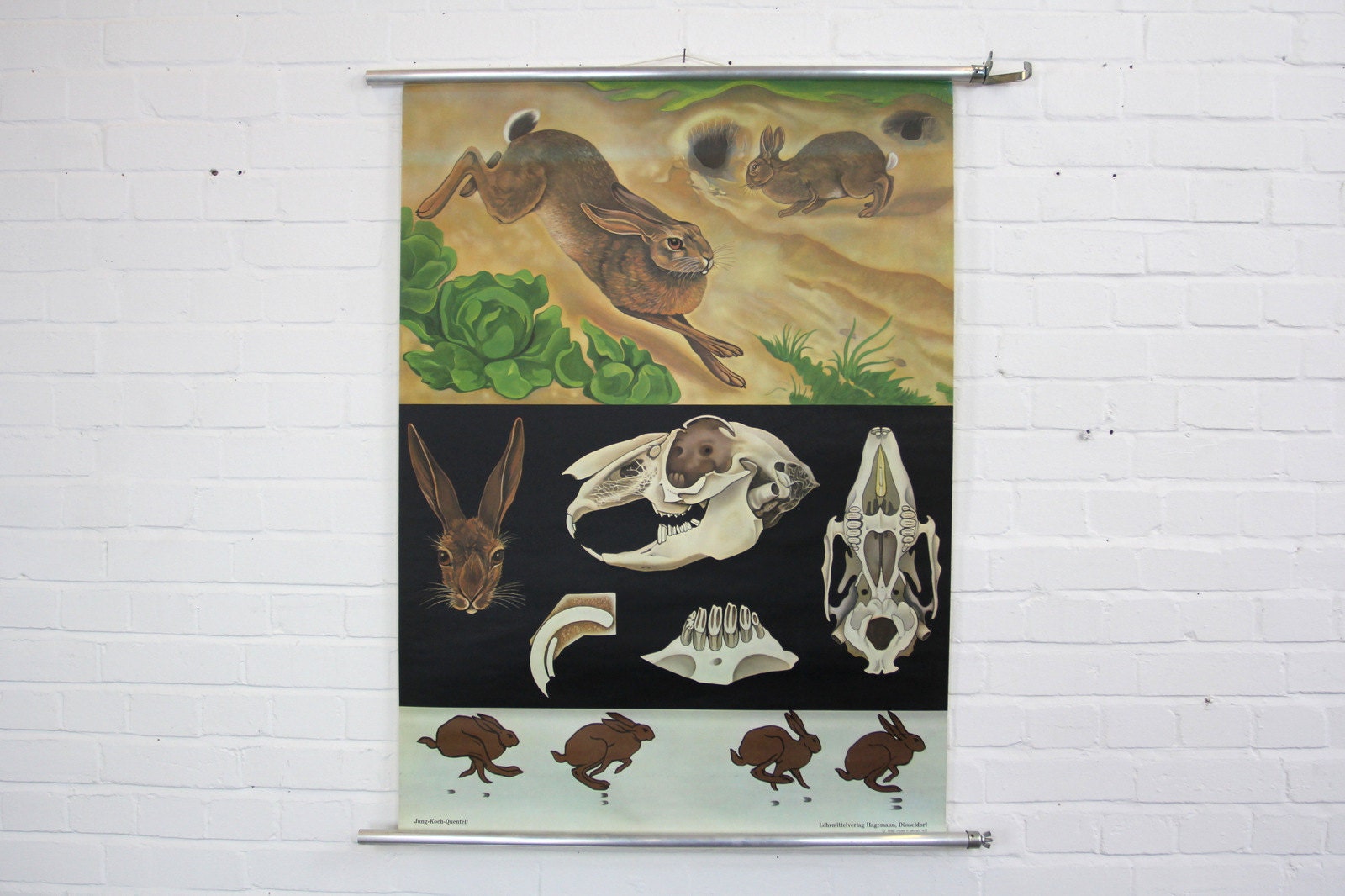 Anatomical chart of the Hare by Jung Koch Quentell
Our absolute favourite though are the charts produced by Jung Koch Quentell, with their striking art work set on a black background it really sets them apart from the pack. It's no coincidence then that these charts by far our best seller.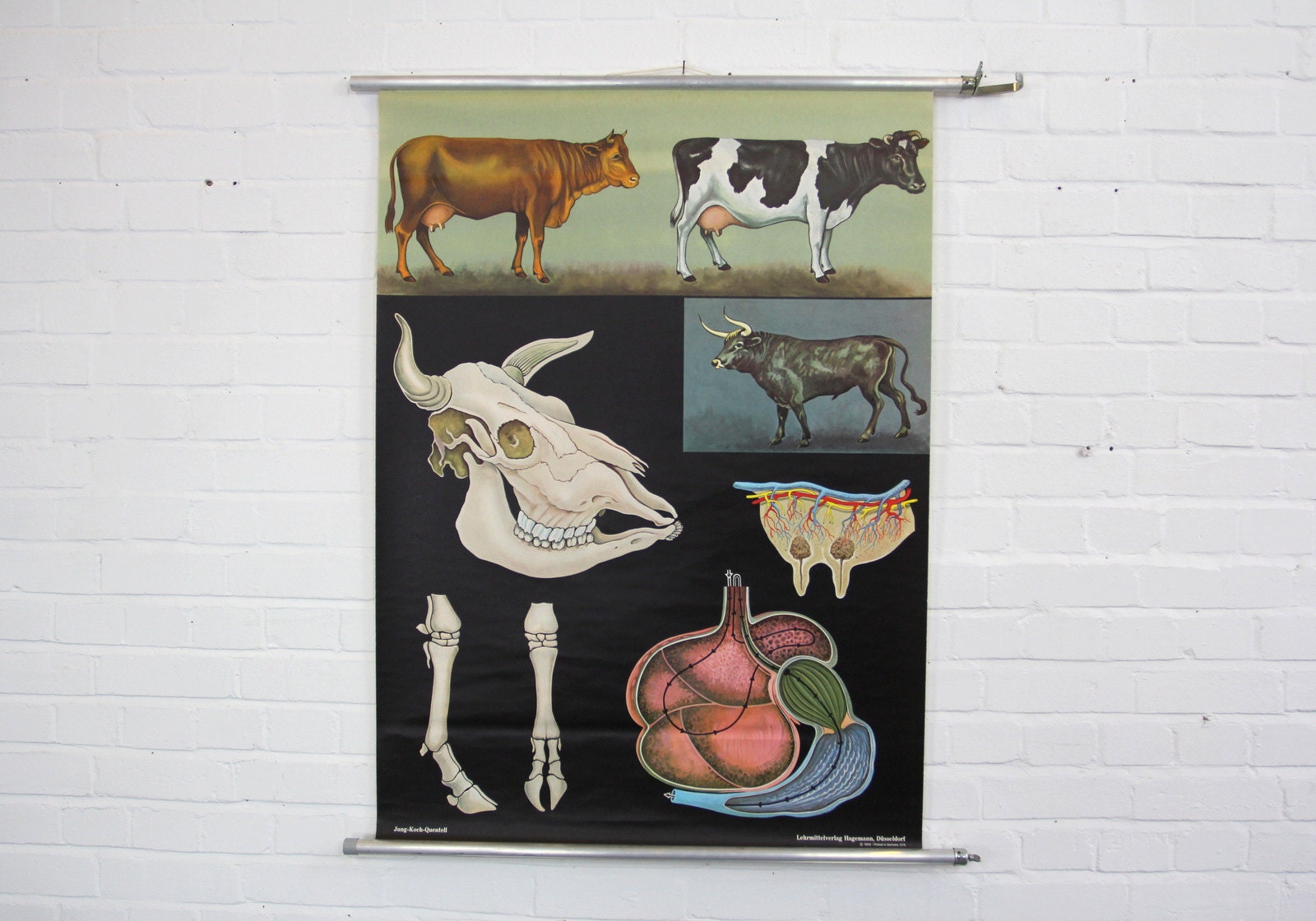 Anatomical chart of the Cow by Jung Koch Quentell
Jung Koch Quentell
The name Jung Koch Quentell came to be as they were the last names of the three men, all scientists, who in the Fifties designed the charts for the German Publishing Company Hagemann, which supplied learning aids to German Schools. Their aim was to create universal charts, without text, which would be easy to interpret for teachers in any language. The Scientific rigor and artistic perfection they applied to creating these charts created the international success of Hagemann Charts, both as learning aids and now as interior design treasures.
Important principles of these charts were that the colours were true (up to 10 colours were used per chart) and that the size of the charts was large enough to be seen by the entire classroom. These designs became an international success and Hagemann sold them worldwide, the vibrant colours on the black background and no text making them easy to use in any language.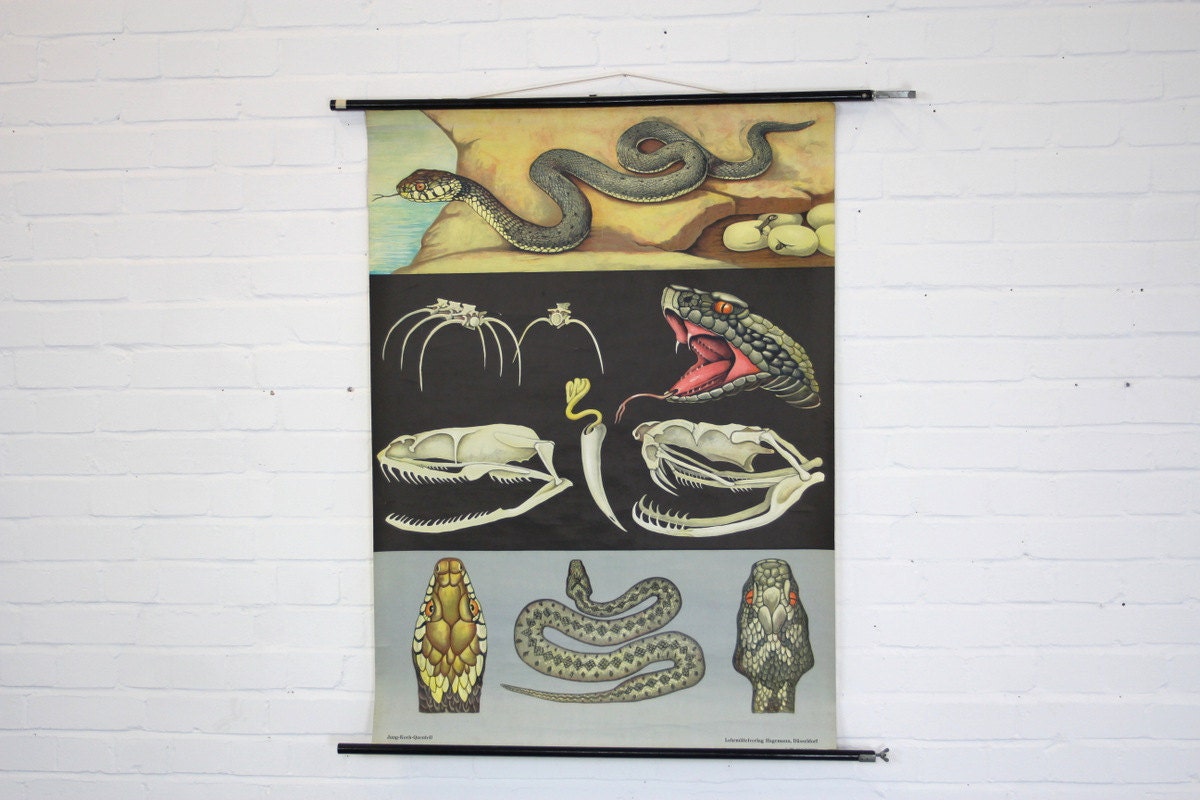 Anatomical chart of the Snake by Jung Koch Quentell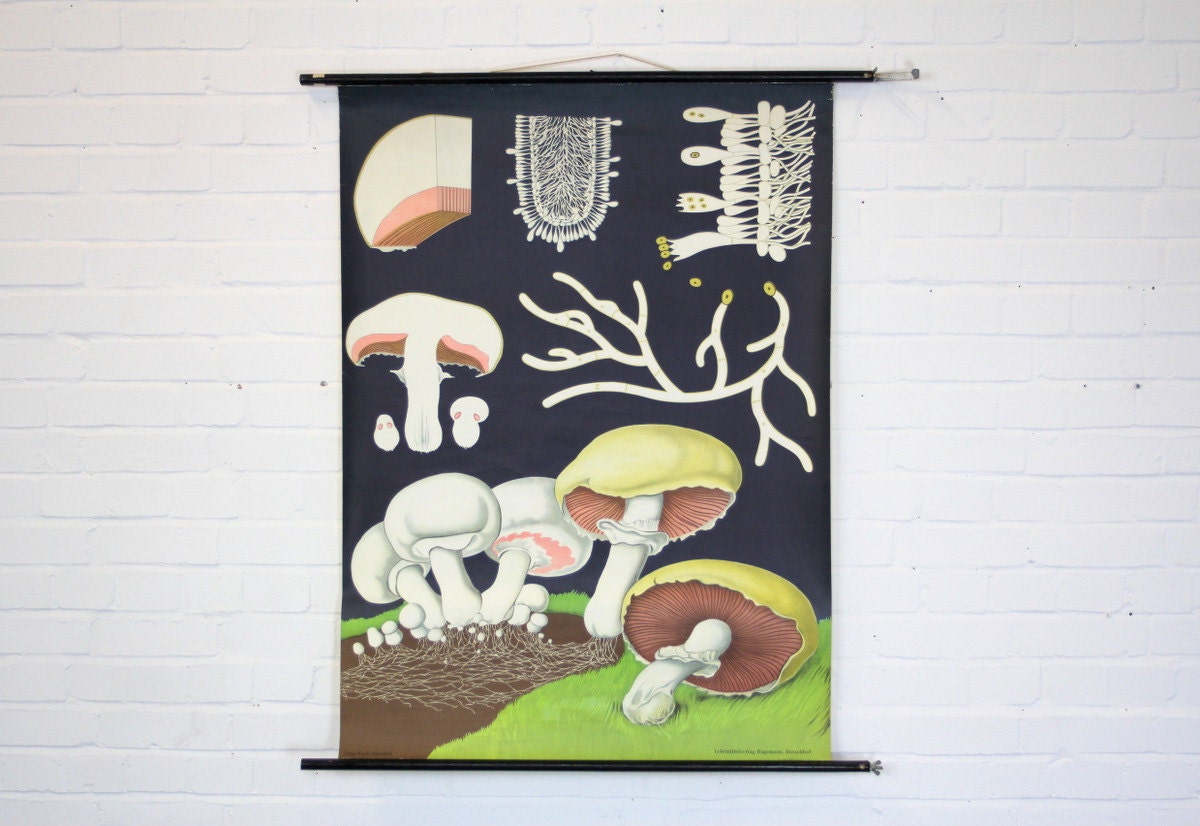 Botanical chart of the Mushroom by Jung Koch Quentell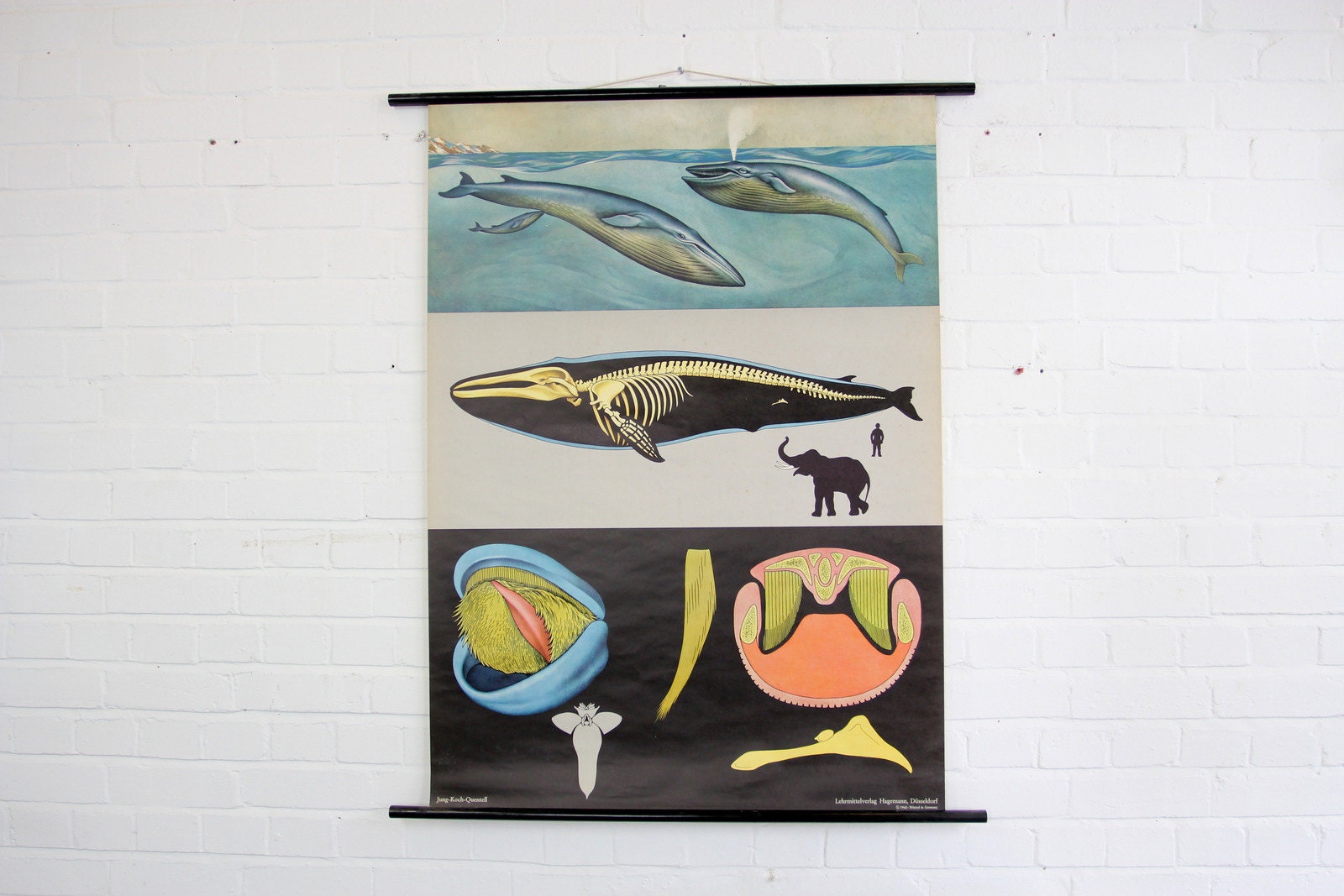 Anatomical chart of the Whale by Jung Koch Quentell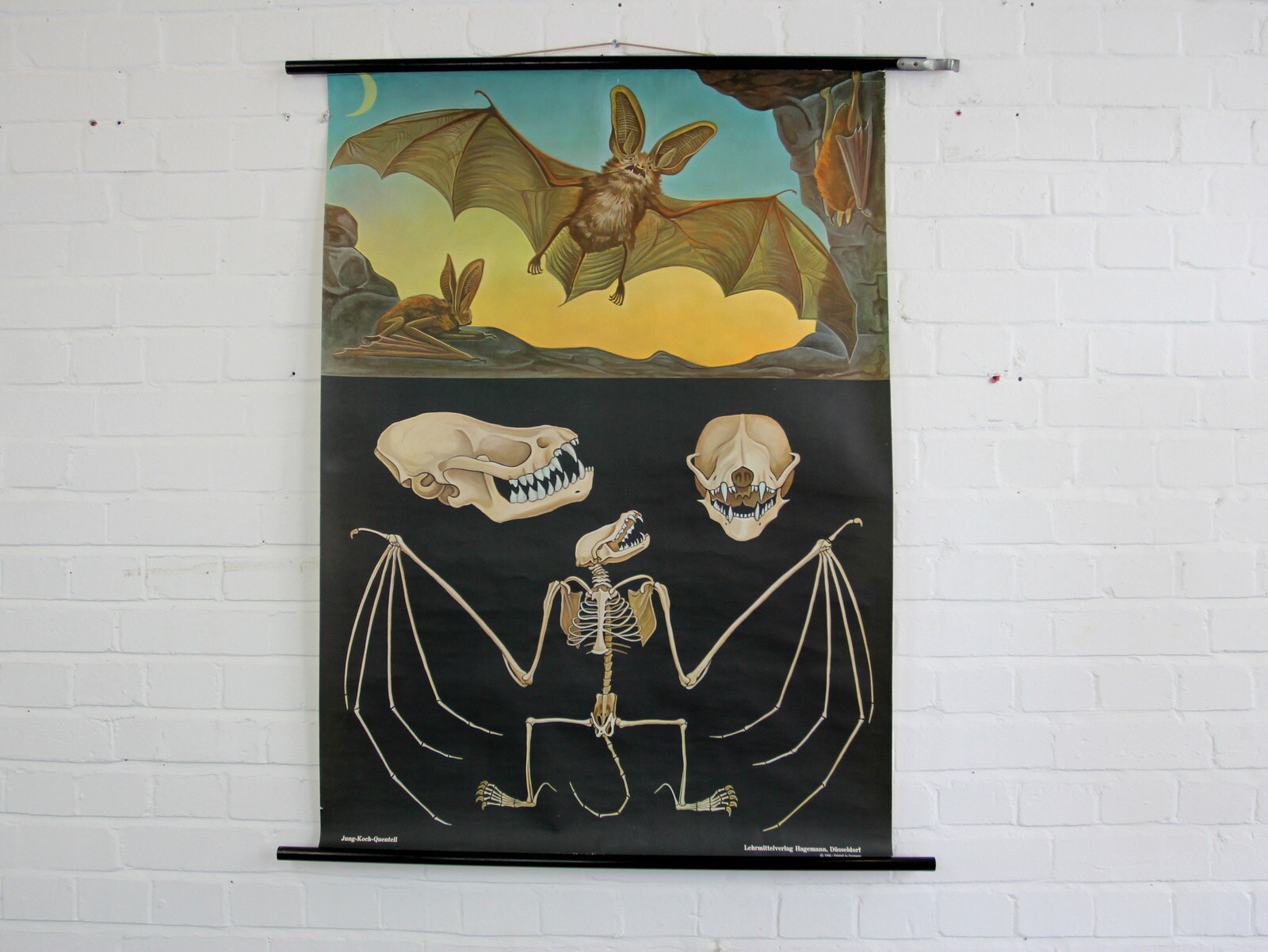 Anatomical chart of the Bat by Jung Koch Quentell
Shop our current collection here....
https://www.ottosantiques.co.uk/shop/20115208/educational-charts
Otto's x